Dommere Påskeshow 2018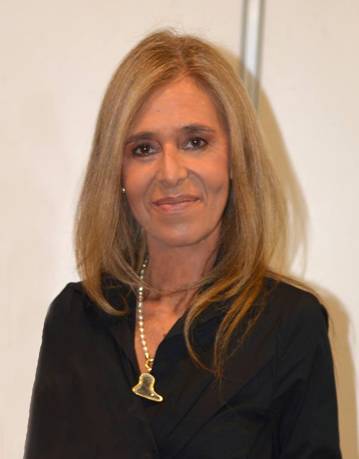 ANA MESTO MARTÍN- Spain
A nature and animal lover, dogs have always been present in her life.
She began breeding more than thirty years ago with Dobermans. The first Clubsieger in Puppy Class at the 1st Spanish Doberman Club Show was a dog from her first litter. Subsequently, she has bred other breeds, such as Galgo Español, Miniature Schnauzer, Pointer,,, and, currently, Yorkshire Terrier, although her heart breed is the Afghan Hound.
She studied architecture at the Madrid Higher Technical School of Architecture but later took up her real vocation of journalism, where she became the editor of the Central Press News Agency. She gave up political and financial journalism to combine her two great passions: journalism and the dog world, joining the staff of the magazine "El Mundo del Perro", of which she was editor-in-chief for four years.
With her husband, Carlos Salas, she co-owns the magazines "La Revista del Perro" (one of the best dog magazines ever to have existed around the world), "La Guía del Perro" and "La Revista del Perro Pastor Alemán" (magazine specialising in German Shepherd Dogs).
They are both also the co-owners of the affix "La Villa y Corte", under which they breed with great success. With Yorkshire Terriers, they have obtained more than 300 titles, including three consecutive generations of World Winners. Without any doubt, "La Villa y Corte" is one of the most prestigious Yorkshire Terrier kennels in Europe and one of those that enjoys the widest recognition worldwide, with champions in America, Europe and Asia.
Their achievements include winning, on several occasions and with different dogs, at the Yorkshire Terrier Club of America National Specialty and the Yorkshire Terrier Club of Greater New York, as well as the International Show marking the 100th Anniversary of the Japan Kennel Club in Tokyo….. Even, Best of Breed at Crufts 2016 (125 Anniversary)
Champions from their kennel, such as "Maserati de La Villa y Corte", "Ferrari de La Villa y Corte", "Torero de La Villa y Corte", "Formula 1 de La Villa y Corte", "Lara Croft de La Villa y Corte", "Red Bull de La Villa y Corte"…, etc. now form part of Yorkshire Terrier history all over the world.
Ana has been an FCI judge since 17 March, 1994. She judges Best in Show, is a Yorkshire Terrier specialist judge and an international judge for all the breeds in Groups 4, 8, 9 and 10, as well as a number of breeds from Groups 1, 2, 3, 5 and 7. She has judged at championship level in the most important countries of Europe, including Ireland, Finland, Sweden, Norway, France, Denmark, Italy, Holland, Greece, Russia, Israel, Poland, Ukraine, Croatia, Slovenia, Belgium, Chekia, Germany, Luxembourg, Latvia,… and, of course, Spain.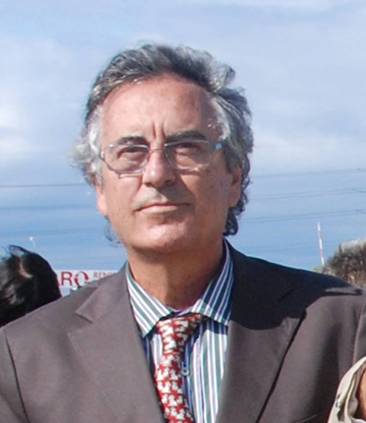 CARLOS SALAS MELERO- Spain
We might say that dogs have been the centre of both his personal and professional life.
After studying Political and Economic Sciences, he commenced his serious relationship with the dog world and, for the last thirty-five years, his activities have included: breeder, exhibitor, trainer, judge, writer, photographer and editor of specialised dog magazines.
He began with hunting dogs, which, through his family, had formed part of his life since he was a child and he still passionate about English Pointer of which is Specialist Judge.
Founding Partner of the Official Club of the Spanish Mastiff (AEPME) in 1981, he's Specialist Judge of the breed and author of the "Plan de Cria" ("AEPME Breeding Planing") established from 1998.
At the end of the seventies, he worked as a guard and protection dog trainer (holding a diploma in Obedience and Protection from the School of Animal Psychology, Techniques and Arts, which is recognised by the Spanish General Council of Veterinary Associations).
As a dog show handler, his greatest victories have included winning the Best in Show at the 1983 World Show with the Spanish Mastiff "Tigre" and, in Yorkshire Terriers, the Best of Winners at the Yorkshire Terrier Club of America National Specialty, held in New York, with "Torero de La Villa y Corte" and the title of World Winner with "Huri de La Villa y Corte", both of which were bred by him and his spouse.
He enjoys recognised prestige internationally as a photographer and his photographs have been published in dozens of specialised books and magazines. His innate interest in studying and researching into everything related to the different dog breeds and their origins and development has led him to collaborate assiduously with most of the publications that have existed in the sector in Spain since the end of the seventies, such as "Doggy People", "Don Perro", "Vida de Perros", "El Mundo del Perro" (of which he was the editor), Guau (of which he was the technical editor), the daily newspaper "El País", the magazine "Futuro", etc…
Likewise, he is the editor and owner of "La Revista del Perro", the dog magazine with the greatest international prestige for a decade, and also of "La Revista del Perro Pastor Alemán", a magazine specialising in German Shepherd Dogs and "La Guía del Perro", an annual magazine.
He is the co-author of "El Nuevo Libro del Yorkshire Terrier", with Ana Mesto, and of "The Ultimate Book of Mastiff Breeds" in his chapter about the Spanish Mastiff.
A convinced advocate of native Spanish breeds, he was a member of the Spanish Breeds Commission in the eighties, during the period where several of these breeds were studied and gained official status
With his wife, Ana Mesto, he breeds under the affix "La Villa y Corte", one of the most important affixes worldwide for Yorkshire Terriers. In this breed, they have bred many World and European Winners, International Champions and champions of different countries in three continents. In 2016 have been winners BOB at Crufts and U.K. Champion with his dog BISS, BIS, Multi Ch. "Red Bull de La Villa y Corte". Under the same affix, they have also made up champions in Miniature Schnauzer and English Pointer.
In 1988, he collaborated in introducing and publicising Agility in Spain and, with the collaboration of CEAC (an important private educational organisation) and the sponsorship of Royal Canin, he organised the first course for Agility Monitors in Spain.
He has been an FCI judge since 18 January, 1990. He judges Best in Show and is a specialist judge for Yorkshire Terriers, Spanish Mastiffs, Spanish Galgos, Ibizan Hounds, Schnauzers, Dogo Canario and English Pointer. In addition, he is an international judge for all the Spanish breeds and various breeds in different FCI Groups (1, 2, 3, 5, 6, 7, 8, 9 and 10). He has judged at championship level in the most important countries of Europe, including the United Kingdom, Ireland, Finland, Sweden, Norway, France, Denmark, Italy, Greece, Russia, Israel, Poland, Portugal, Ukraine, Croatia, Slovenia, Belgium, Germany, Luxembourg, Latvia,… and, of course, Spain. In 2011, he judged the Best in Show at the Spanish Kennel Club's Centenary Show, one of the most important dog shows of all the celebrated to date in Spain.
For several years, he been a member of the Management Committee of the Spanish Kennel Club (RSCE), a member of its Judges Commission and the Delegate for Spanish Breeds.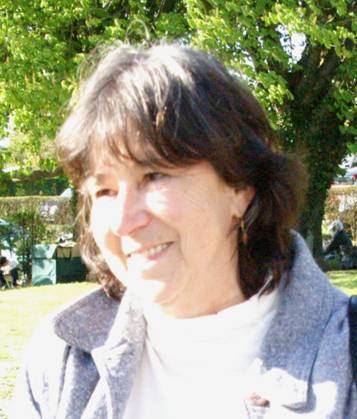 SYLVIANE TOMPOUSKY- France
My first litter was bron in 1970. It was the beginning of a long story in breeding. During many years I had Mastiffs, Dogues de Bordeaux, Pugs, English Bulldogs, Napolitan Mastiff and I showed them. I got a lot of winner titles. Now only some Dogue de Bordeaux, English Mastiff and a French Buldog share my life.
I was actlive in the Mastiff and Bullmastiff Club in France, and became a member in the committee of the Dogue de Bordeaux club (SADB). In 2002 I became president in the club, and in 2011 I founded I´ll Association Technique International du Dogue de Bordeaux ATIBORDEAUX which is recognized by the FCI
As a judge I began to be involved with Mastiff, Bullmastiff and Bordeaux dogs in 1993. Then I took pleasure to judge also most molossians breeds from the smaller (Boston terrier, Pug, French Bulldogs) to the biggest, and the entire bull types (Staffordshire terrier, Bull terrier….)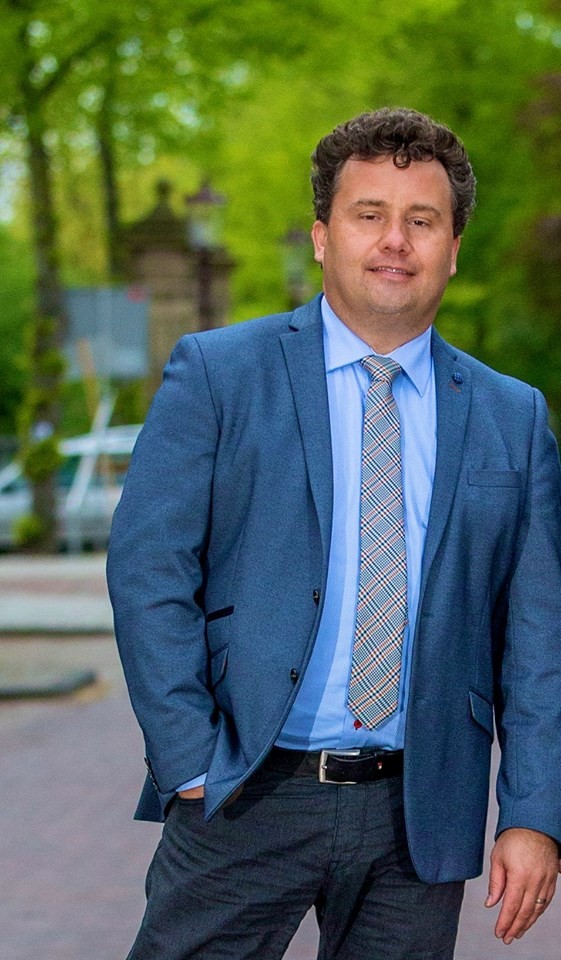 RONY DOEDIJNS- Netherland
I am involved in the Dog World for many years now. My own breeds are Finnish Spitz and Tibetan Terrier. When I was 15 years old I received from my parents my first pedigree dog. This was a Finnish Spitz male puppy bred in Holland. I started showing him and I always say that my first Finnish Spitz was responsible for getting me so deep in the Dog World.
During the years I imported several Finnish Spitz from the country of origin Finland.I started breeding Finnish Spitz. I owned or bred several Dutch and international champions, FCI European Champions and FCI World Champions in Finnish Spitz.
In May 2007 I was inaugurated by the Dutch Kennel Club as the third all-rounder of the Netherlands, allowed to judge all breeds at championship show level. I am first Dutch judge who completed breed exams in all the 10 FCI groups. I have judged Best in Show and all FCI groups at international level in the Netherlands and abroad. In 2008, I judged BIS at the Dog of the Year show in the Netherlands.
I have judged in most of the European Countries, UK, Canada, Scandinavia, Asia, Australia, New Zealand, South America, Africa, Russia and USA. For more than 35 years I am a member of SCANDIA the breed club for Scandinavian Spitz breeds in the Netherlands. I'm a member of "The Kennel Club".
For many years, I'm one of the commentators at the International Amsterdam Winner Show and I did the commentary at the European Dog Show 2011.
In 2009, I judged Best in Show at the Amsterdam Winner show. One of the biggest Dog shows in the Europe. The board of the Dutch Kennel Club gave me the big honor to be the "Best in Show" judge for the FCI World Dog Show 2018 in Amsterdam the Netherlands.
For my profession, I'm Managing Director (CEO) of the Dutch Kennel Club.
For the Dutch Kennel Club, I'm chairman of the Dog of the year Show, the most important TOP DOG event in the Netherlands!
I'm responsible as CEO of the Dutch Kennel Club for the Amsterdam Winner Show-HOND event. The biggest and one of the oldest Dog Shows in the world.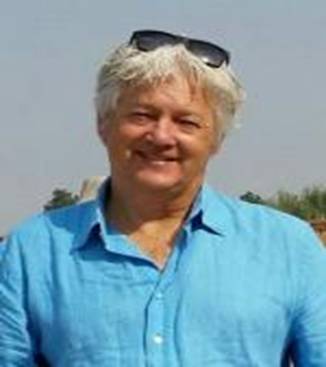 JOHN WAUBEN- Netherland
Since the 1st of July 1979 I have dogs. Starting with an Old English Sheepdog that gave us the passion to be involved with dogs the rest of our lives.
Since 1985 I have the honour to judge at FCI level. Starting (of course) with the Old English Sheepdog and now judging all breeds in FCI groups 1,2,4,6 and 10. During the years we have had bobtails, German Wirehaired Pointers and since a lot of years Newfoundlands and Petits Bassets Griffon Vendeens living in our house. I have a passion for working with dogs in the way they originally have been bred for. So working in the water with our Newfoundlands and trying to hunt with the Petits in the field and woods.
I'm the president of the Maastricht International Dog shows, educate people and helping them to become as passionate as I am with dogs. Also involved in educating judges.
Since quite a few years I am a member of the Dutch Kennel club Raad van Beheer and in this board responsible for health and welfare for dogs and also for all judges. Also since a lot of years I am a member of the FCI Show Judges Commission and the FCI Breeding Commission. Judged all over Europe and in some countries outside like South Africa, China, Japan, Taiwan, where I love to hang around and talk with people about our passion, our dogs.
To me dogs must be fit for the function they have been bred for. Dogs without exaggerations that can breathe and move without problems. Lucky that we have a lot of dogs that fit to this picture. That's why I love to judge!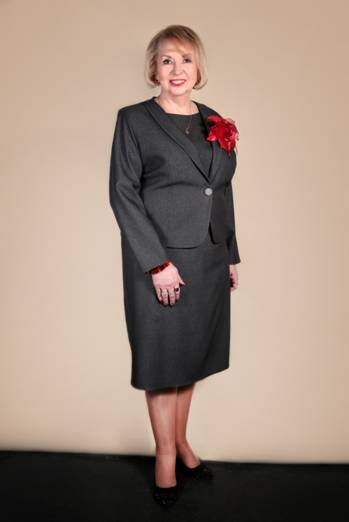 VIJA KLUCNIECE- Latvia
My biggest dream in the childhood was – to become an owner of a dog. In 1967 I had my first white Giant Spitz Chico, who left me at the age of 15.
Since 1981 I bred Klein Spitzes, uptill now in some pedigrees of our dogs I can find the rootes from my black bitch Wensy. But my biggest love is Chow Chow. This breed was not present in performed USSR and when I had got my black male from Poland in 1988. it was the first imported Chow Chow in Latvia. Nowdays I have Papillons, it was the destiny which takes this breed in my home and during last 8 years I enjoy my dogs and this breed at all.
From 1982 till 1990. I was the president of the Toy Breeds Club, from 1996. I had been elected as the president of Latvian Cynology Federation, I am the member of the Board in the Animal Protection Group. I had participated in all working groups arranged by the Ministry of Agriculture in Latvia about legislation for animals.
As a judge I judged in Latvia, Lithuania, Estonia, Sweden, Finland, Denmark, Norway, France, Luxembourg, Belgium, Germany, Netherlands, Portugal, Spain, Italy, Moldova, Bulgaria, Romania, Belaruss, Russia, Ukraine, Hungary, Norway, Poland, Slovenia, Slovakia, Czech Republik, Croatia, Australia, Mexico ,India, China, Brasil and everywhere I found beautiful dogs and excellent breeders. Fluent in Latvian, Russian, English, could understand Polish, Czech and German.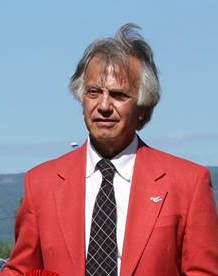 ANTONIO DI LORENZO- Norge
Antonio Di Lorenzo was really young when he started breeding Napolitan Mastiffs; he is by now 49 years experienced in this breed.
He owns the eldest breeding of Napolitan Mastiffs which is still in activity: "Dell'Altafiumara".
Several dogs from his kennel were Champions, Ramona dell'Altafiumara, winner also in Naples, and her son, the famous El Gavilan dell'Altafiumara, who won twice the World Championship.
He selects few, but extremely valuable subjects, and choosed to study and use progenie lineage, but selecting good phenotype in breeding, and with the interesting genotype.
He has bred even Whippet and Cairn Terrier.
He has been judging since 1974, he started with Napolitan Mastiffs and then dedicated to other breeds.
He is an all breeds judge, recognized and certificated by FCI, and judges all over the world.
He held seminars in Italy, France, Norway, Russia, Israel, U.S.A., Mexico, Brazil and in 2010, in English kennel Club.
Since January 2011 he is listed as Norwegian judge in the Norwegian Kennel Club (NKK)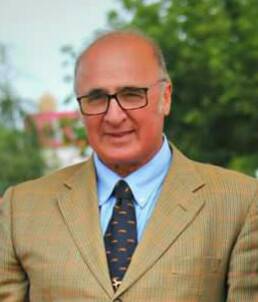 JOSÉ ROMÃO- Portugal
I was born 12 july 1957, and started breeding and showing English pointer 1978, with my kennel name "Casa da Torre". I got several Portugeese and international Champions.
Later I have been breeding Portugeese cattledog, the small Portugeese podengo, Greyhound and Spanish Galgo.
Startet to judge in 1987, and at the moment I judge group 4,7,8 and 10th group. All Portugeese breeds and most of group 5.