Dommerpresentsjoner
Påskeshow 2019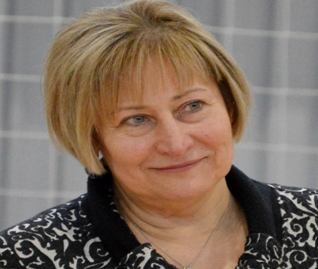 Lyudmila Chistyakova, Russland
Lessi er oppvokst med hund, og bruker det meste av sin fritid på hundesporten. Hun fikk sin første hund som 12 åring. Lessi har oppdrettet Kerry blue terriers under kennelnavnet Eestiless, og har oppdrettet mange kjente champions. I dag har hun Cairn terrier og Russian toy. Hun har ikke selv hatt store raser men har stor interesse for store raser også. Lessi ble dommer i 1993 og er i dag FCI all rounder. Hun har dømt i store deler av verden.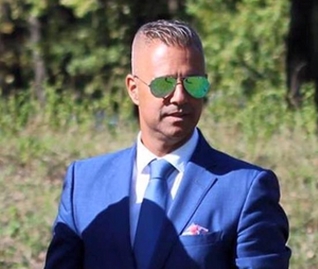 Pedro Bispo, Portugal
Personal: Pedro Bispo (Dr.)
Univ. Degree: Economics and Management; MBA in Management
Born: Lisbon, Portugal
Breeder since 1989 with the name "von BISPUS", Breeder of Boxers, Shih Tzu and Boston Terriers for many years, Breeder of many Champions and International Champions, more than 100 Champion titles, New passions now are Cane Corso and French Bulldog in new breed projects.
FCI judge: International Judge FCI, AKC and KC, International Judge since 1996 by Portuguese Kennel Club, Recognized CACIB Judge for the breeds: Portuguese Breeds
Group – 2, AUTHORIZED FOR ALL GROUP and Judge for Finals. Group – 9: Boston Terrier, French Bulldog, Chin, Pug , Pekingese , Maltese, Chihuahua, Chinese, Crested Dog, Cavalier King Charles Spaniel, closing the group 9 soon …
Dog Activities: Handler and Ring Stewart for many years, Member of Commissions under the Portuguese Kennel Club, Vice-President of the Portuguese Boxer Club 1992-2001, ATIBOX International Delegate 1992-2001 // 2007-2011, ATIBOX executive manager in 2000 (Portugal), Committee Board Member of English bulldog Club of Portugal 2003-2006, President of the Portuguese Boxer Club, 2005 – 2011, President of the Portuguese Dogue de Bordeaux Club, President Management Commission Portuguese Club French Bulldog.
International Judge activities: Judge of the World Dog Show 2001, Judge of the ATIBOX SLO 2003 (B.I.S.), Judge of the ATIBOX Poland 2014, Judge of the ATIBORDEAUX France 2017, Judge SAAC - WORLD CHAMPIONSHIP CANE CORSO, Italy 2018, Judge for next WORLD DOG SHOW 2020
- C.C. Judge in UK, AKC Judge More than 400 dog shows already judged, almost of them Special Breed Shows and CAC-CACIB by F.C.I.
Countries where I have been judging: Already judged in different continents, countries:
Portugal, Spain, France, Italy, San Marino, Belgium, Germany, Netherlands, Austria, Russia, Siberia, Hungary, Poland, Slovakia, Romania, Estonia, Slovenia, Lithuania, Latonia, Estonia, Cyprus, Ukraine, Russia, Belarus, Croatia, Serbia, Rep. Chech, Norway, Finland, Denmark, Sweden, Ireland, Scotland, Wales, England, Canada, U.S. America, Australia, New Zeeland, Indonesia, Brasil, etc...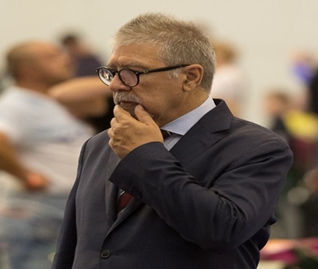 Rui Oliveira, Portugal
I started my dog activity in 1975 showing my fathers Pointers.
I became a consistent exhibitor and breeder since that time.Became a judge in 1983 and nowadays I´m an FCI allrounder judge.
I´ve officiated in Almost every Country in Europe and also in many other Countries World wide.
I´m also approved by the KC to award CCs in many breeds including Pointers that I judged at Crufts in 2016.More recently in 2018 I´ve judged the gundog group for the first time in the above mentioned Country at Richmond Championship show.
I´ve also judge in many occasions at World winner shows and European winner shows including Warsaw Euro winner show in 2018.
Still active as a Pointer champions at home and abroad.
Member of the board of the Portuguese KC and the FCI standards commission.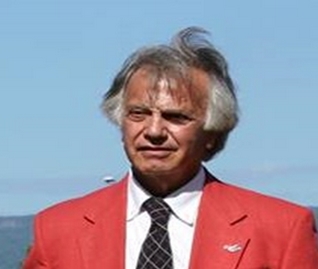 Antonio Di Lorenzo, Norge
Antonio was really young when he start breeding Neapolitan Mastiffs. He has bred many Champions, International champions, as well as World Winner under the kennelname «dell' Altafiumara", and has now over 40 years experience as a judge, he is allrounder. Antonio has held seminars of different molosser breeds in Italy, Israel, Mexico, Russia, America and England, and he has judged all over the world.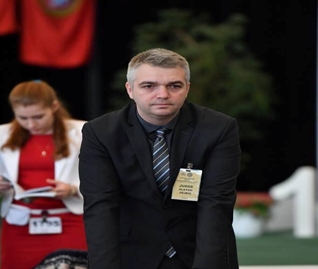 Zlatko Jojkic, Serbia
I have been in the world of dogs my entire life. I am doctor of veterinary medicine and owner of Avaline Kennel where I, alongside my father, breed a dual purpose German shorthaired pointers. More than 40 years before my birth, my family has been breeding hunting dogs, mainly Kurzhaars. Until today, we bred many dogs that have been National show and working champions of many countries, International champions, as well as World Winners, and European Winners. I am active in several kennel organizations, and I also took part in organizing a National all breed and Specialty shows, and a lot of working competitions for pointing dogs and retrievers. I am a judge since 2004. and have been judging in many European, and some Asian countries.
Show judge for all breeds of: FCI Group 2nd, FCI group 4th , FCI group 6th, FCI group 7th, FCI group 8th, FCI group 9t, FCI group 10th.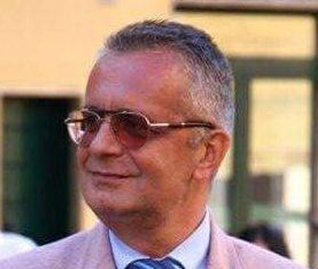 Roberto Schill, Romania
I have been growing dogs since I was a child, I have grown dogs all my life. Initially I had Greyhounds, then a black medium Poodle. For the first time I attanded a dog show at the age of 7, in 1976, during which I presented a Greyhound. In 1988 I start growing white medium Poodles under the affix «Daralis». I grew many white medium Poodle champions and Int. champions. I also grew black medium Poodles, Miniature Pinscher and for short time Shiba Inu.
I have been judge since 1988 and all rounder since 2006, specialist for the group 9 and 5 and Pinschers and Schnauzers. I judged in almost all countries in Europe and Asia. I judged great numbers of club shows for toy dogs, Northern breeds, Pinschers and Schnauzers in Hungary, Denmark, Italy, Finland, Czech Republic, Serbia, Israel, Russia, Indonesia and Japan. I judged European and World chamionships, and in 2015 I had honor to officiate the WDS best of group 9.
Since 2000 I have been the president of Romanian toy club, For short time I was vice president of the Northern breed club in Romania. I was invited in numerous countries to held seminars and toy dogs.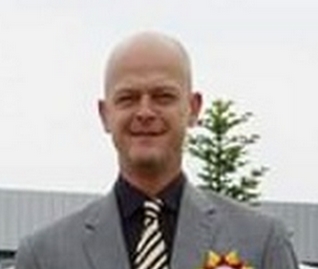 Heiko Wagner, Tyskland
In the year 1986 our family's very beloved Great Dane Elisa von Desperado died. Due to the
fact that my parents wouldn't buy me another Great Dane puppy I got myself my very first
own fawn Great Dane- that was in 1987, when I was 15 years old. Two years after that I
started breeding and showing internationally. The blue color variety was and still is which I
prefer.
Besides many national and international Championtitles, also World- and European winners
resulted out of my breeding.
The very beginning was set by my female Greta von Trautheim, which was a paving way for
the blue breeding and nonetheless was resulting by the "von Trabersruh" thoroughbred
dogs.
Throughout my initial years two longtime and successful breeders and judges became very
important friends and tutors to me. The foundation stone regarding as well anatomic
judgement as essential cornerstones in breeding were laid by Mr Reiner Frenken "vom
Klevchen" and Mme Labrousse from France. Both of them built guiding lines, which can be
found in all successful breedings and offspring around the world.
For 18 years I am the president of the Kynologische Gesellschaft für Deutsche Doggen e.V.
(Cynological society of Great Danes) and also chairman of the club's breeding board.
The proceeding of breeding Great Danes kept showing problems in breeding and the
offspring. Consequently my former veterinary and today's colleague recommended me to
start putting my knowledge of special needs of the breed and its offspring into a profound
science based study of veterinary medicine, which I did.
Generally, many faults and also many mistakes in rearing the offspring come into being
when they are adult, which cannot be corrected without surgery in their state of being
adults. Therefore it is a nice aspect being able to give the dog handler a reason and some
advice in case of the dog's faults, especially for dogs of the juniorclass.
Since 1999 I am judging internationally. Mr. Gendrung led me through the first ways of the
education in order to become a specialty judge. Thus he facilitated values which shall be
kept as base of everyone's doings. Honesty. Although it may hurt the opponent but in the
ring we are committed to the standard.
During my education of becoming a specialty-judge I also got an insight of different other
breeds, such as Sheltie, Bearded Collie, Bouvier, the hairless breeds as well as strange breeds
in character such as Thai ridgeback, Fila Brasiliero or Caucasian/ south Russian Owtscharka.
In fact that was very important to me , because personally I am also very interested in the
anatomical differences and the use of specific breeds.
I am judging in Germany, the Netherlands, Belgium, Luxemburg, UK, Finland, Russia, Poland,
Ukraine, Czech Republic, Switzerland, Austria, Hungary, Croatia, Slovenia, Italy, France,
Spain, Portugal using German, English and French language as well as for World, European
Dogshows and Clubwinner shows in approximately 20 different countries.
What makes a successful show dog is not only a good pedigree or a fine grooming, but there
must be a basic harmonic combination of anatomy with statics and dynamics. The breeding
type and its specific characteristics of the breed need to be distinct. The dog needs to show a
free character and a happy dog shall not be depreciated whereas as dog with less quality
presents itself excellently. In case that the judge detects the quality of the dogs and no other
quadruped fellow stands in the ring, then that dog should be dignified.